Film DCP
DIgital Cinema Package Conversion Service In Delhi NCR
2K & 4k j2k film conversion at best price in India.
WHY CHOOSE US

2K DCP projection with 5.1 audio preview

Encrypted and Unencrypted DCP

KDM Certificate Generation

With the digital shift in film technology, movies are delivered in cinemas as a MXF wrapped J2K (jpeg2000) DCP file. Effectively replacing traditional 35mm film prints, a Digital Cinema Package (DCP) serves as the standard format for delivering films to movie theaters & film festivals for projection.
"Swastika Films are the pioneers in Film DCP conversion in Delhi NCR with capabilities of film conversion in 2K and 4K."
DCP IN POST PRODUCTION PROCESS
DCP, encrypted or unencrypted, is a collection of wrapped-up digital metadata files stored as Jpeg2000 images, digital cinema audio, and data. Read more here.
To understand the film post-production process click on the buttons to explore steps 1 to 6. We suggest you view the process in sequence even though you can jump to any step you would like to explore.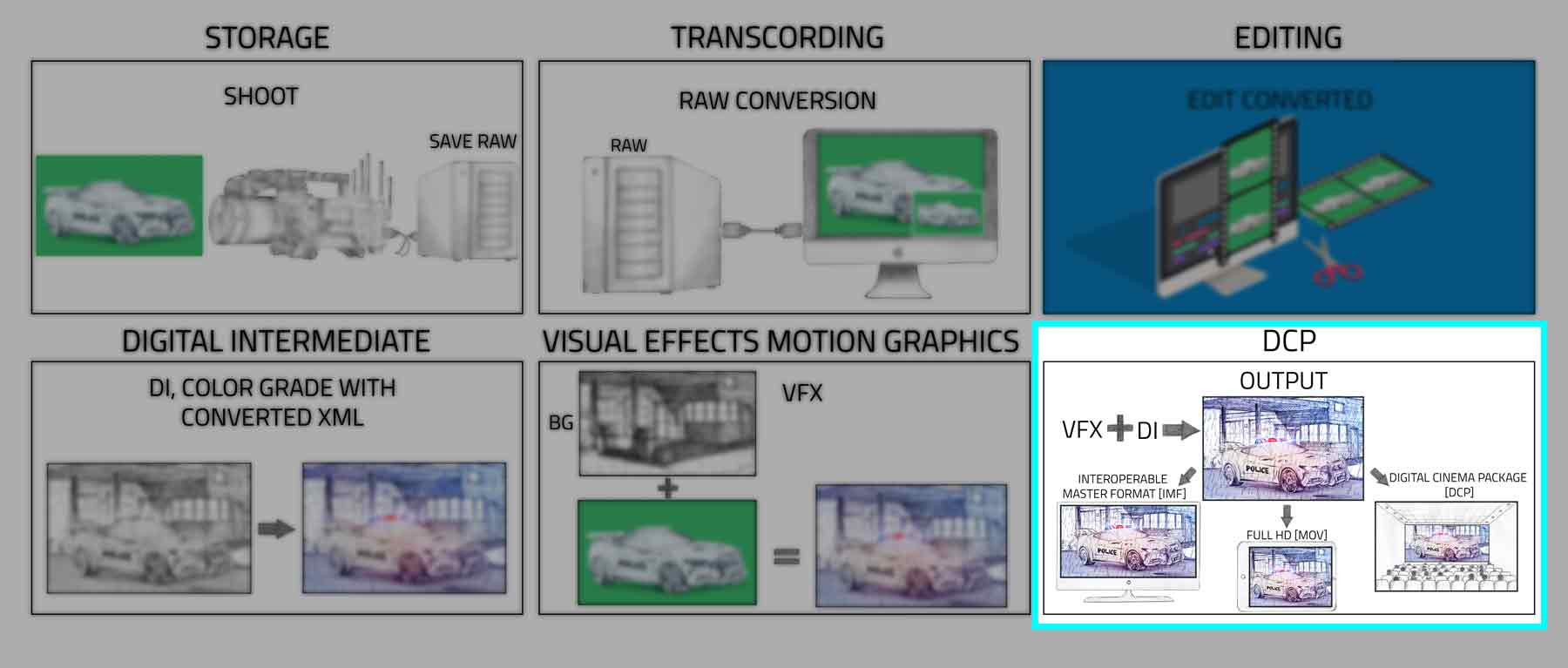 DCP: Your master film export is converted via DCI XYZ color space into a DCP or Digital Cinema Package file which in an MXF-wrapped audio & video file. Creating DCP is a specialized process that requires specific software & technical expertise.
DCP
 Raw film is converted to the format of your choice. Popular formats are 4K for cinema, mp4 for TV and .Mov for online.