VIDEO TRANSCODING SERVICE IN DELHI NCR
Safe and Fast Video Conversion
WHY CHOOSE US

State of the art 2X Mac based render farms

Swift conversion rates of upto 1TB per 3 hours

Double integrity check for safe video conversion

Swastika films is the top post production studio in Delhi and NCR. Our studio in Malviya Nagar, South Delhi has 100% in house capabilities. Our studio consultants were the famous Prasad Labs, Mumbai who helped us set up a professionally equipped studio with fast systems & every facility. Since we do not outsource we can pass on the savings to you so you get high quality work for less.
EXPLORE FILM POST PRODUCTION PROCESS
Post production is what happens after the film has been shot. This is where all the magic happens and the raw footage is converted to film magic. There are 6 main steps to the post production process. The 2nd step is video transcoding.
To understand the film post production process click on the buttons to explore steps 1 to 6. We suggest you view the process in sequence even though you can jump to any step you would like to explore.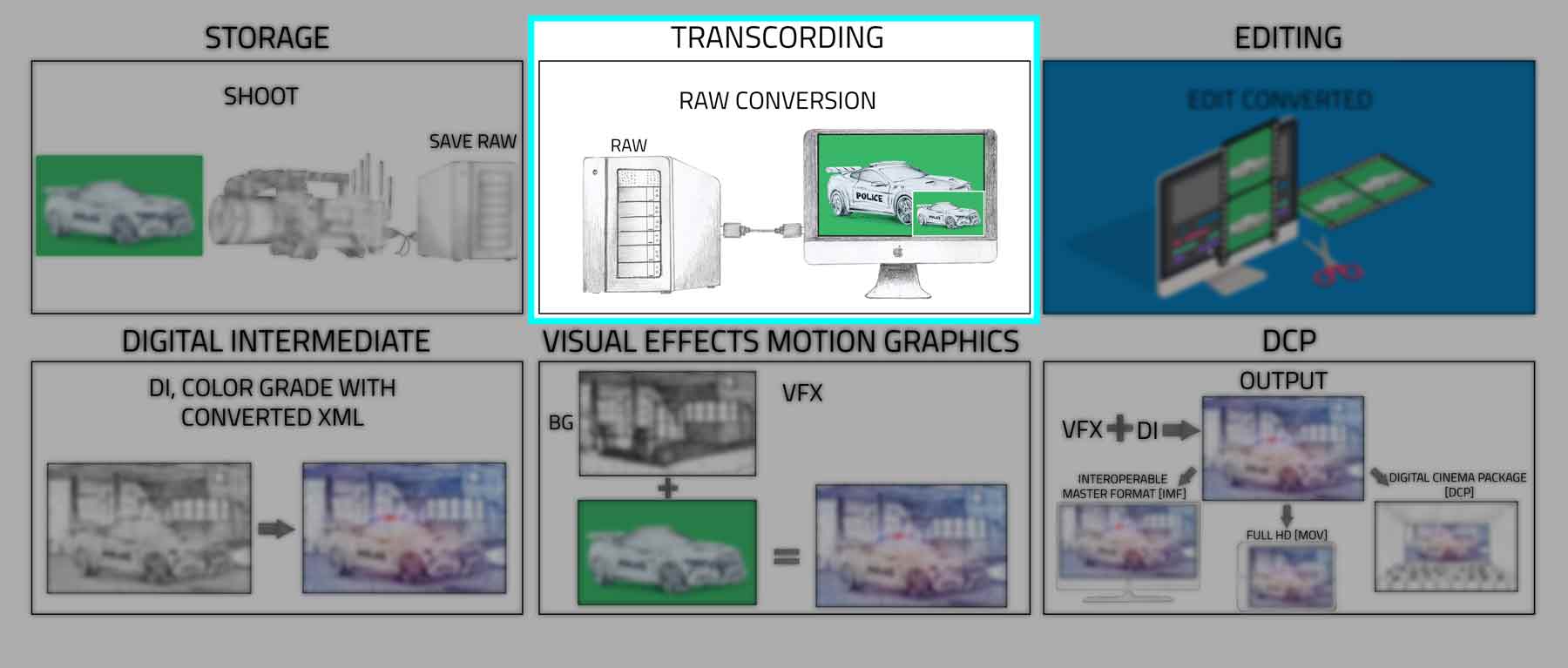 Transcoding: 16-bit raw footage transcoded to 8-bit proxy file using data secure conversion methods. Converts footage to manageable size which is sent to editing for real time
Transcoding
16-bit raw footage transcoded to 8-bit proxy file using data secure conversion methods. Converts footage to manageable size which is sent to editing for real time

VIDEO TRANSCODING SERVICES SHOWCASE