Video Showcasing Our Professional Vintage Photo Restoration Service.
Old Photo Restoration Service New Delhi & NCR.
Check out Swastika Films old photo restoration service process explained with costing for interested customers.
Swastika Films, New Delhi provides the best Re-Color & Restoration service for your vintage photographs & priceless memories.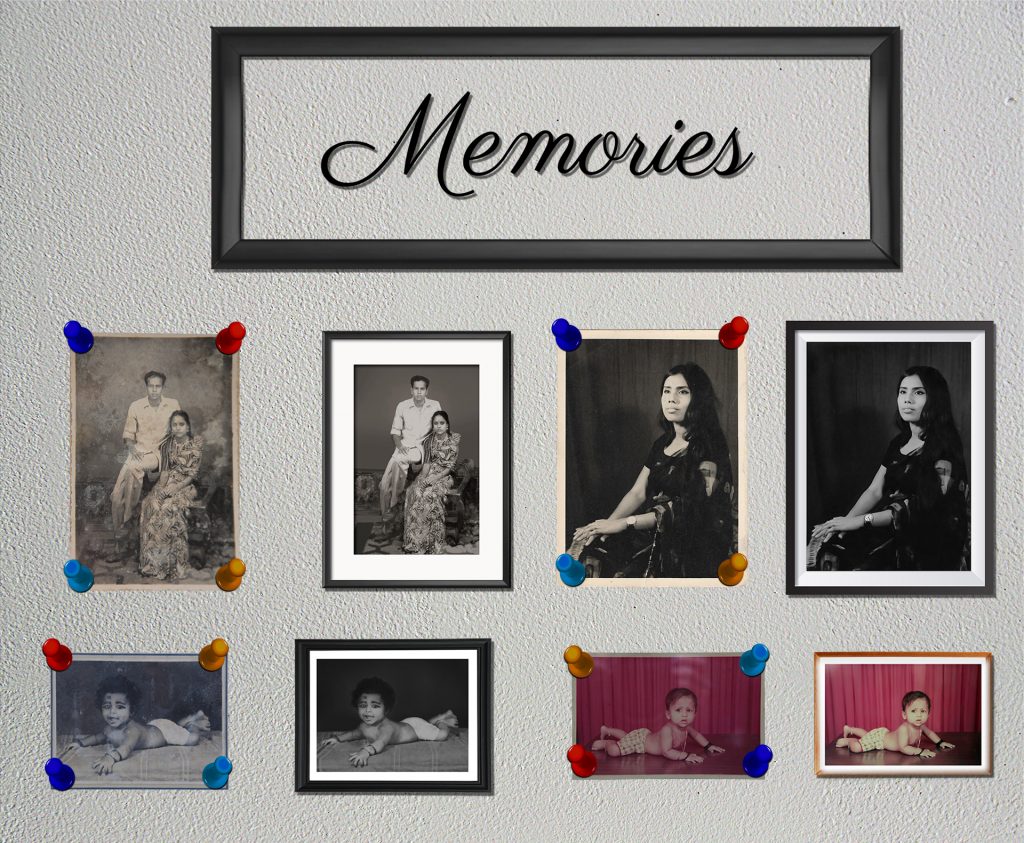 Old faded portrait restoration works by Swastika Films.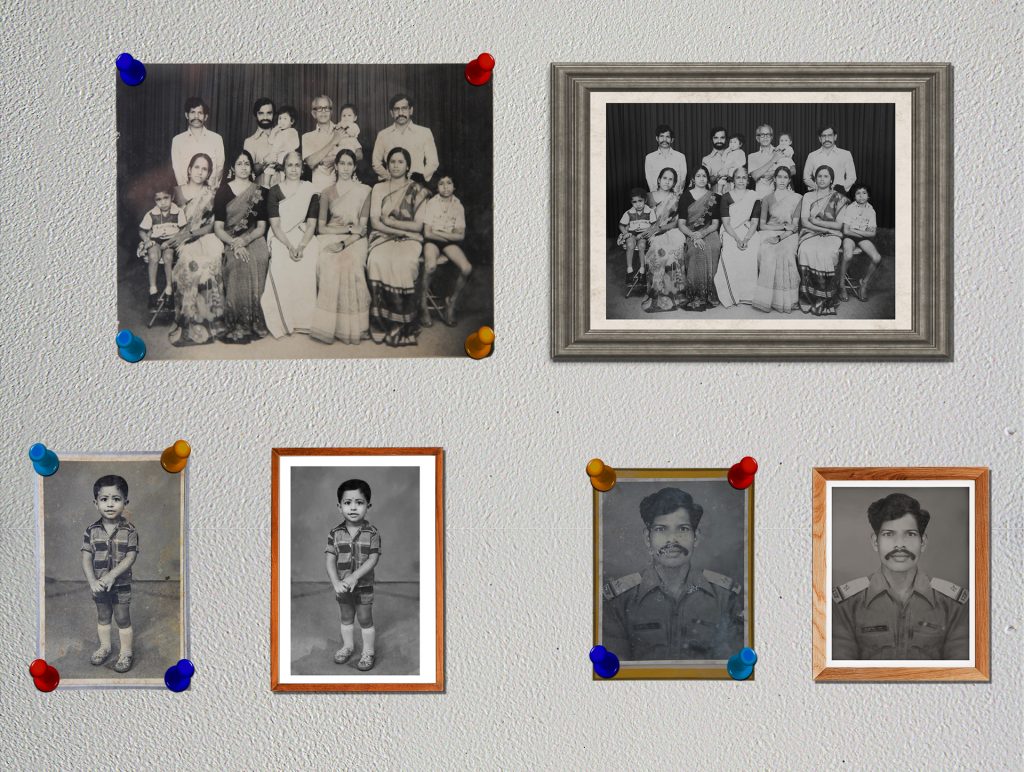 Vintage Group Family Photos Restoration Works Done By Swastika Films, New Delhi.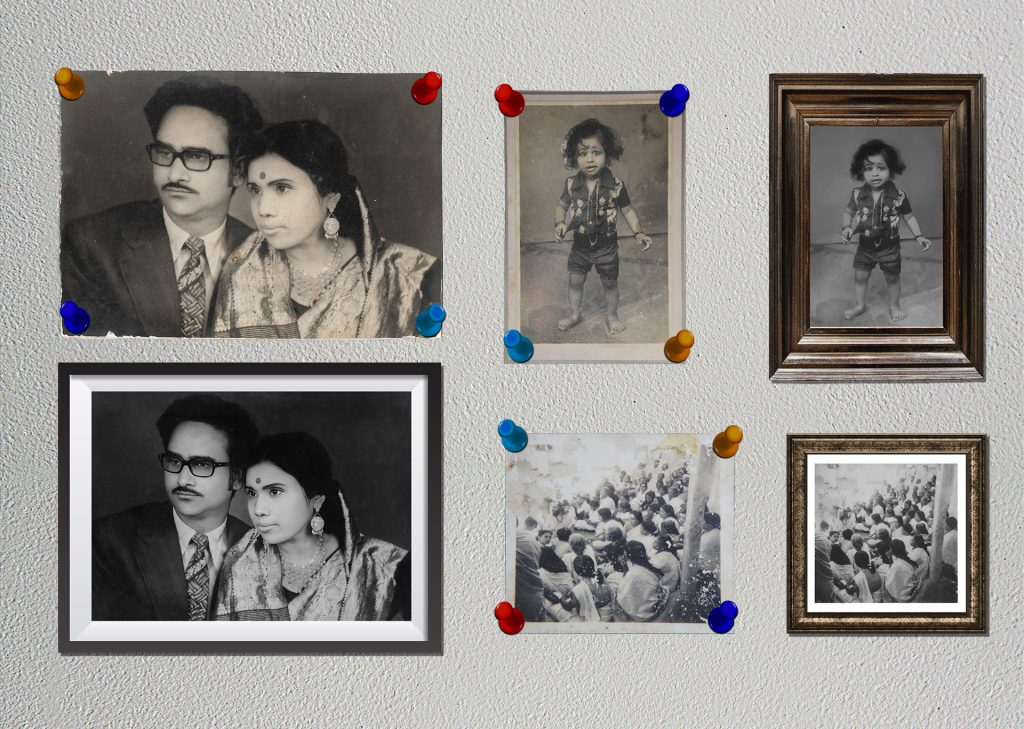 Fully Restored Samples Of Couple Photos by Swastika Films.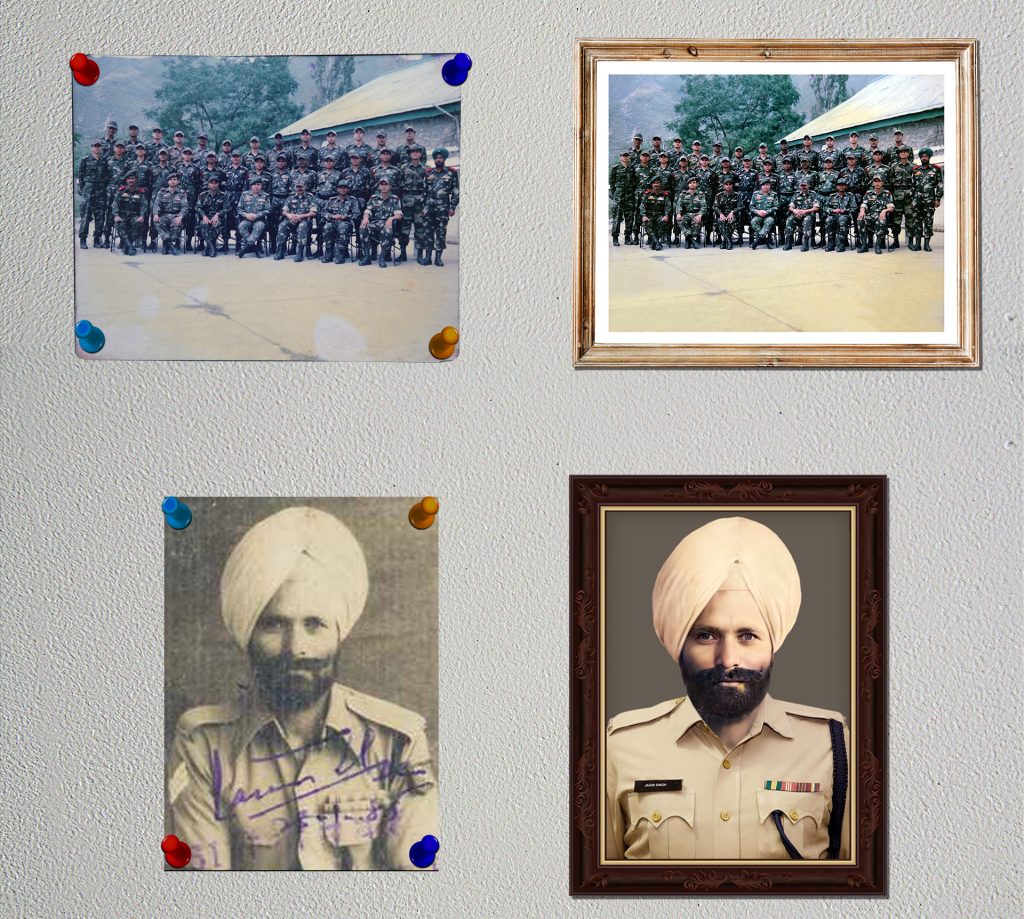 Army Veteran Photos Restored By Swastika Films.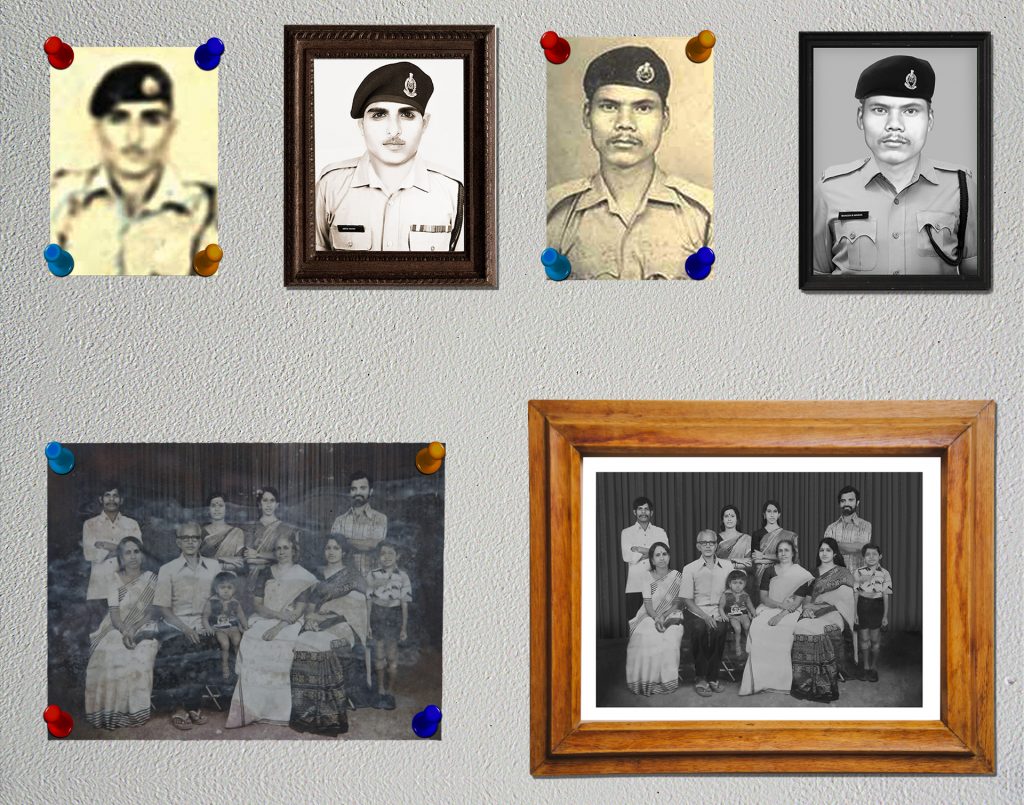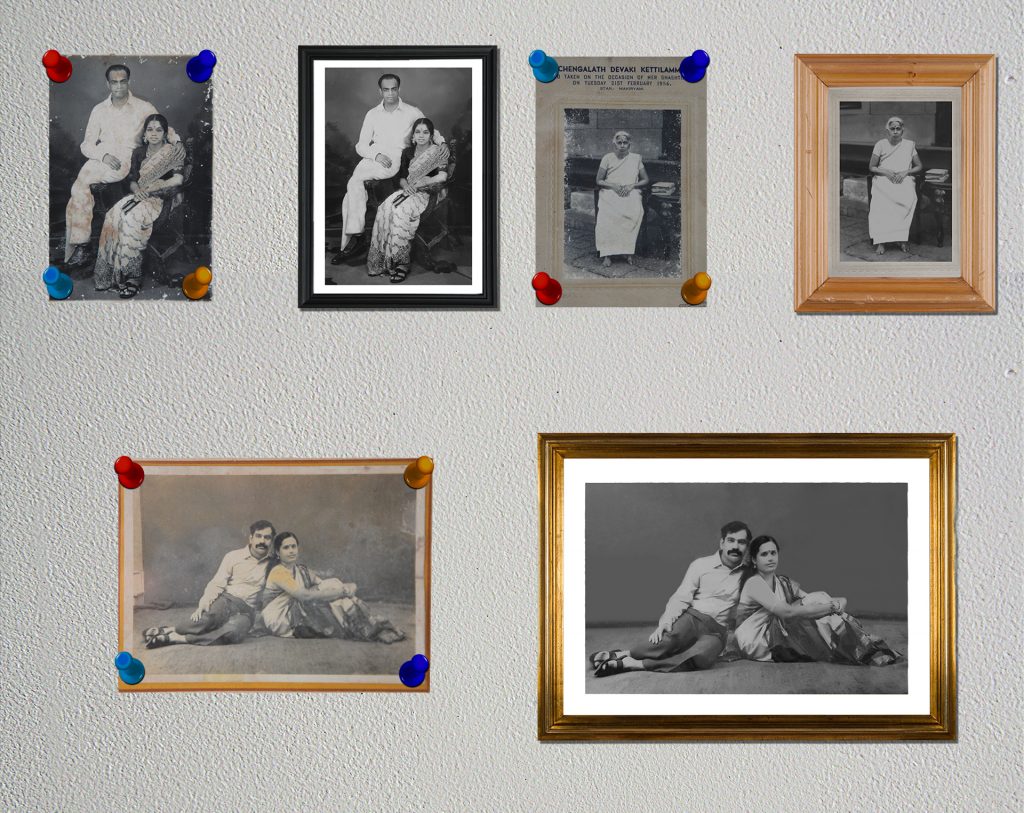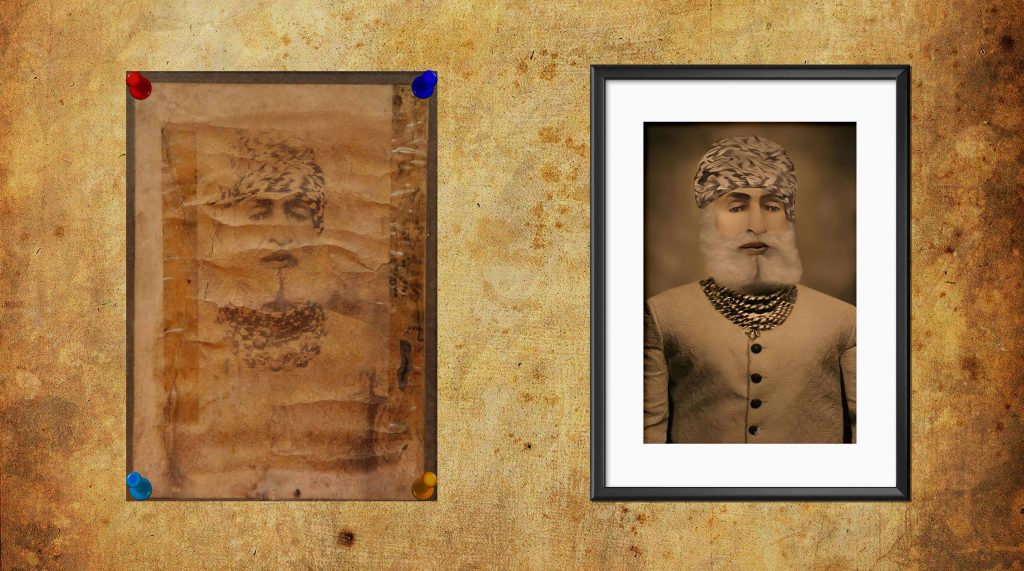 Royal Portraits Restored By Swastika Films, New Delhi.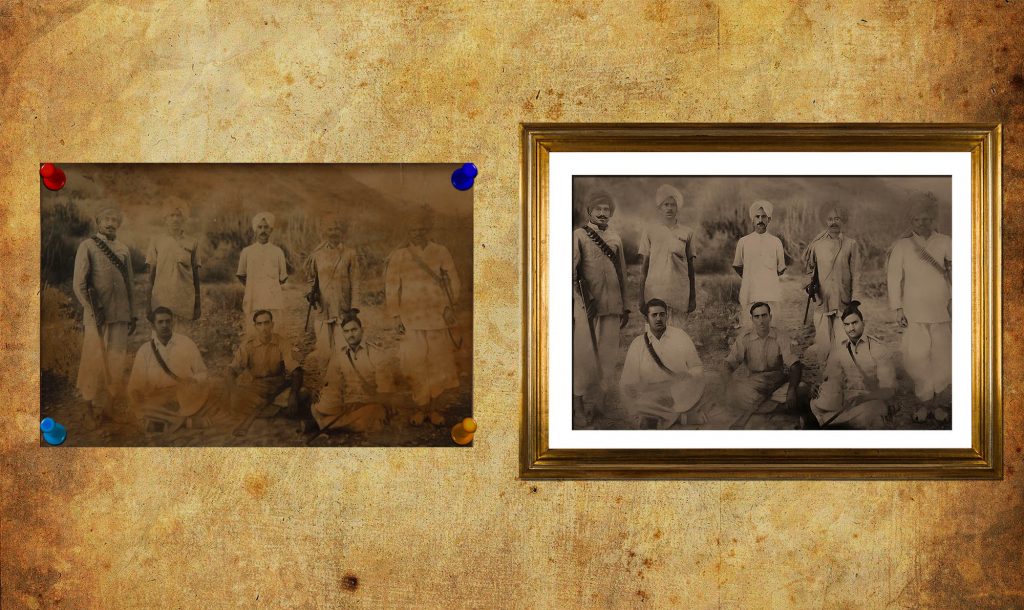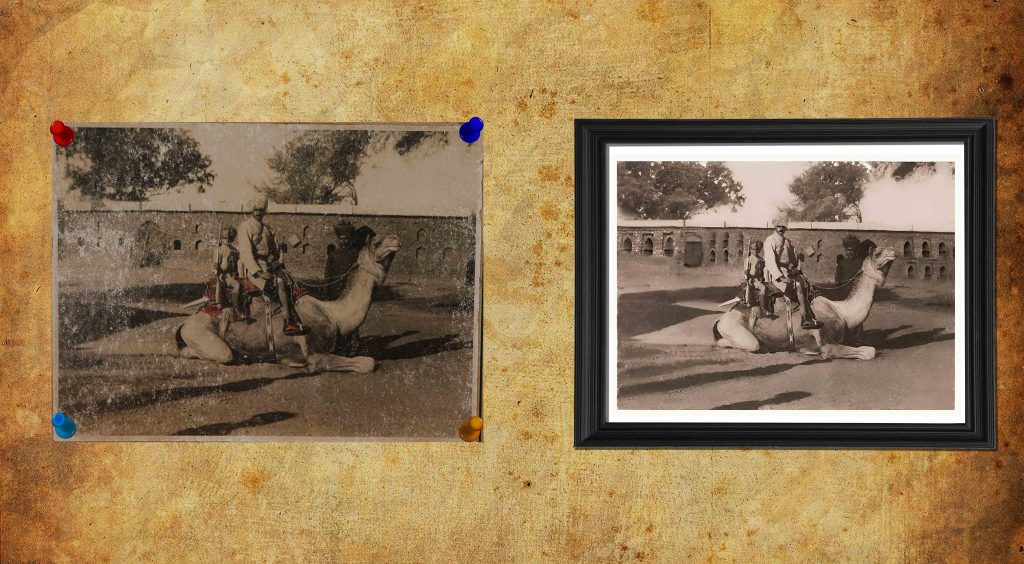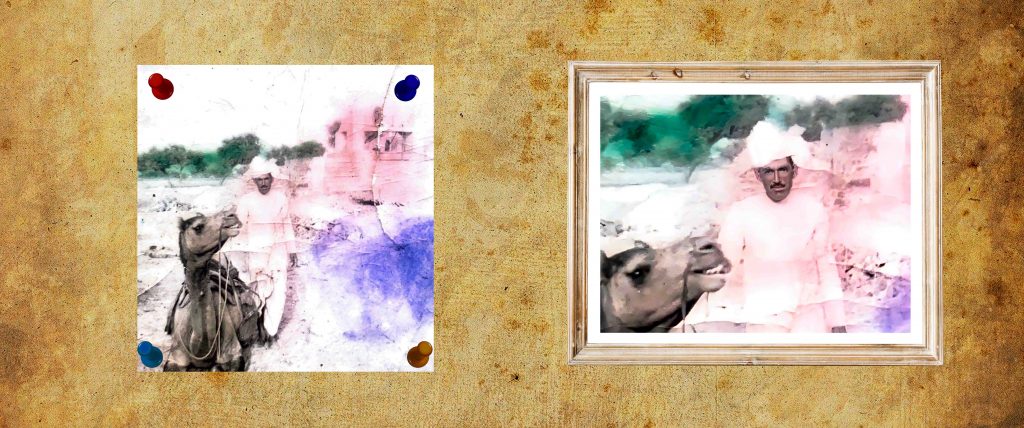 How have we simplified the photo restoration process for our clients.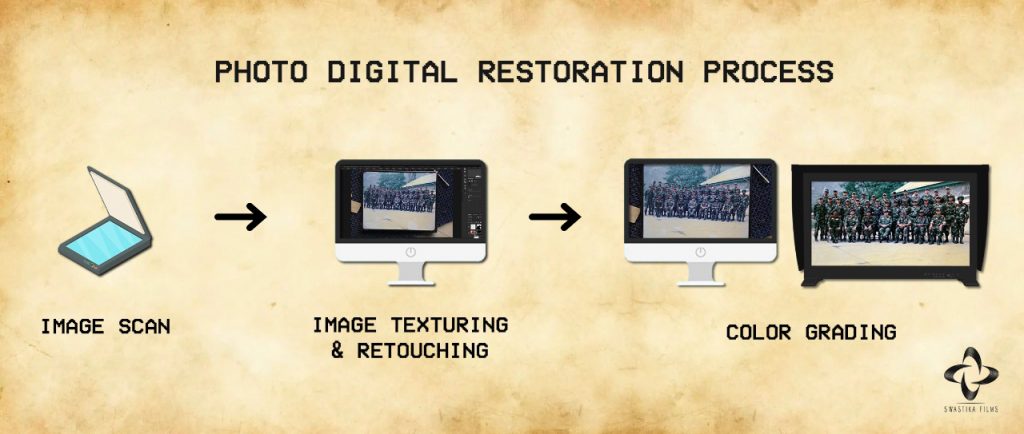 Video Showcasing Our Professional Vintage Photo Restoration Service.
Photo Restoration Process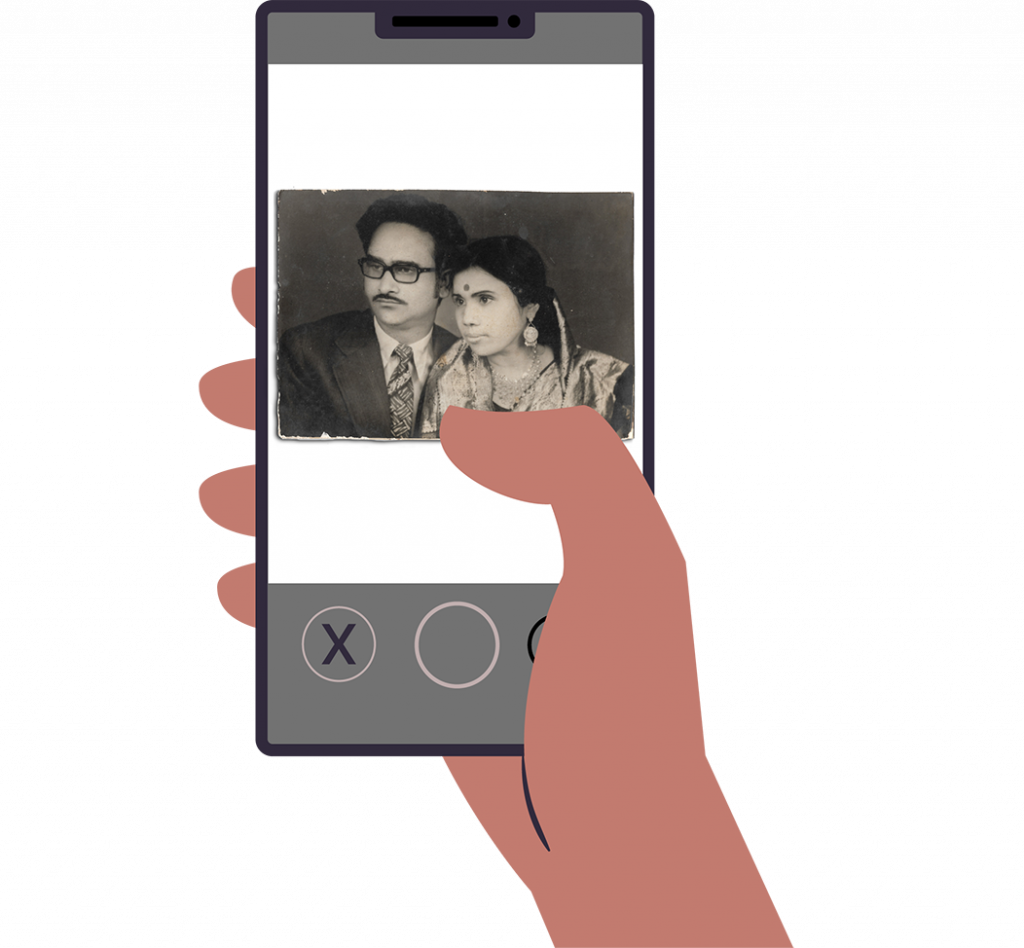 Clients Share Screenshots
First, We request our clients to share screenshots of the damaged photos that need restoration with us. Once approved, we demand the existing physical copy to be received for further processing.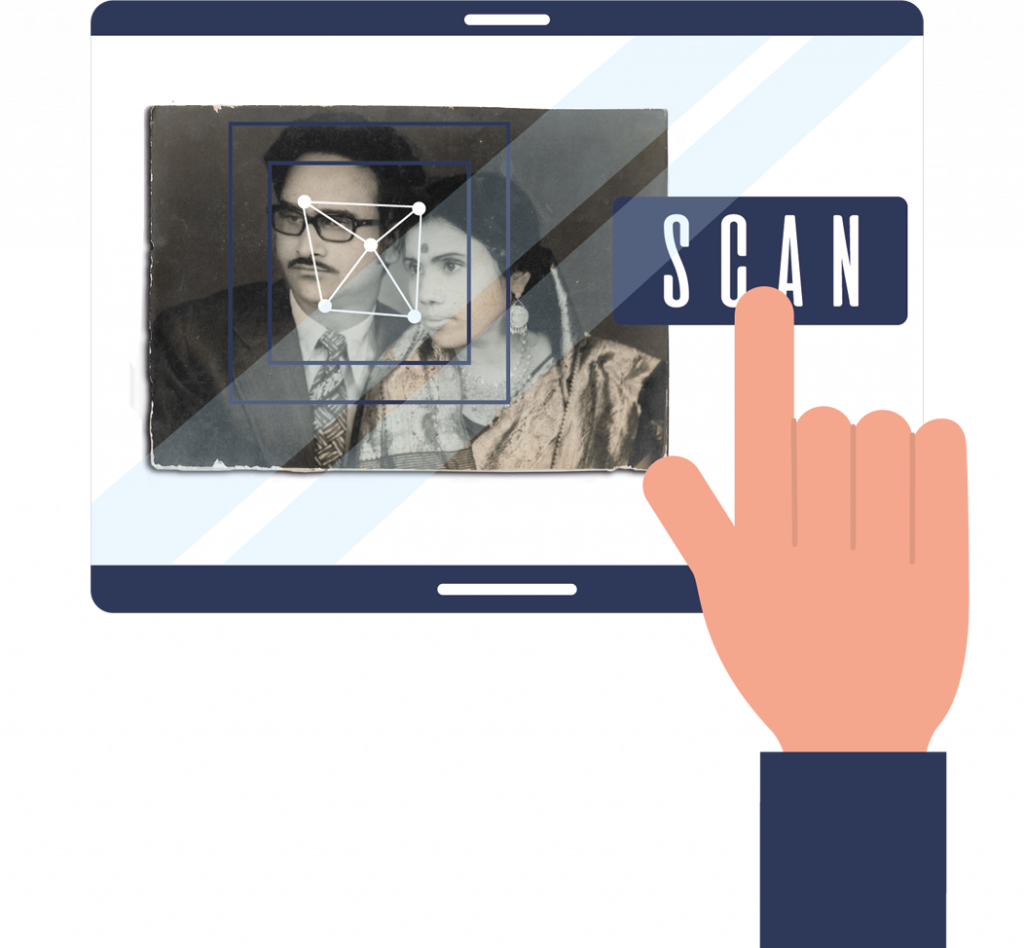 Image Scan
Based on the physical existence of the picture, we undertake the scanning process. If the picture is
in a tangible physical condition that allows for a decent digital scan, we go for a digital scan.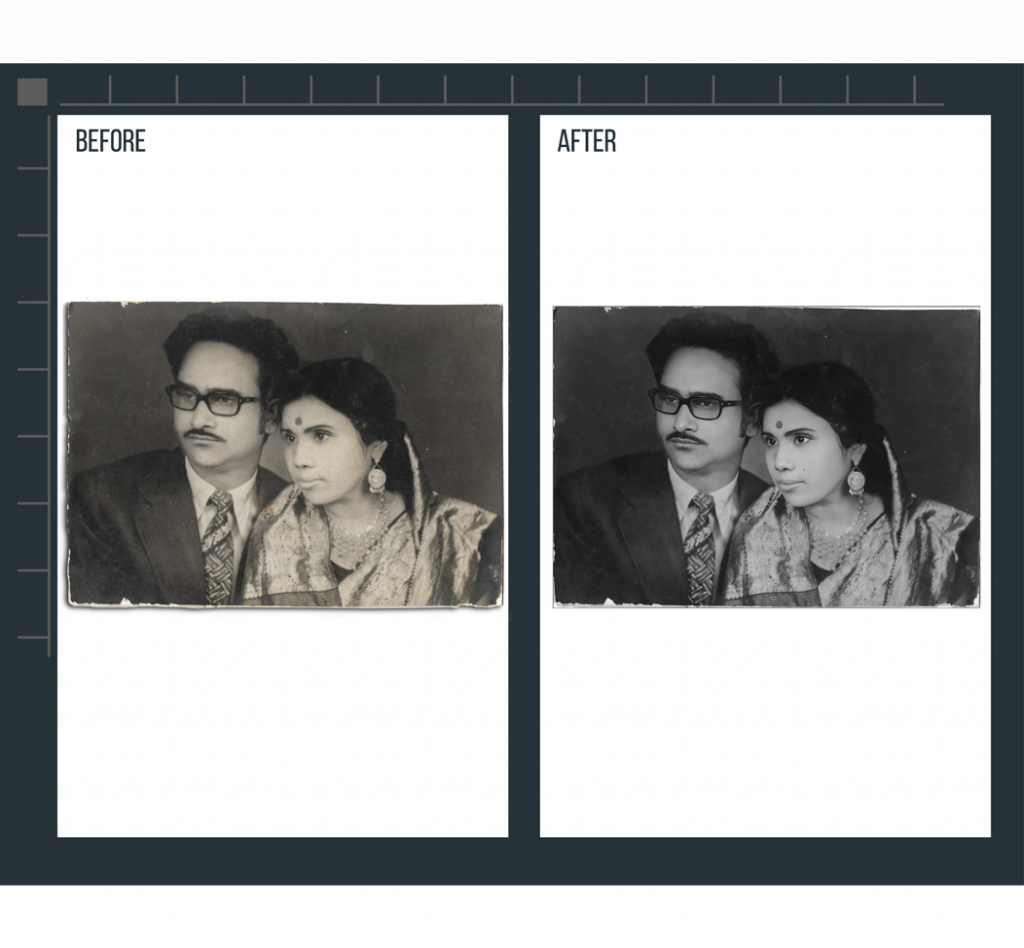 A.I Enhancement
In some very bad cases of
restoration, where information on the original photo is lost, technicians employ face reconstruction methods using artificial intelligence.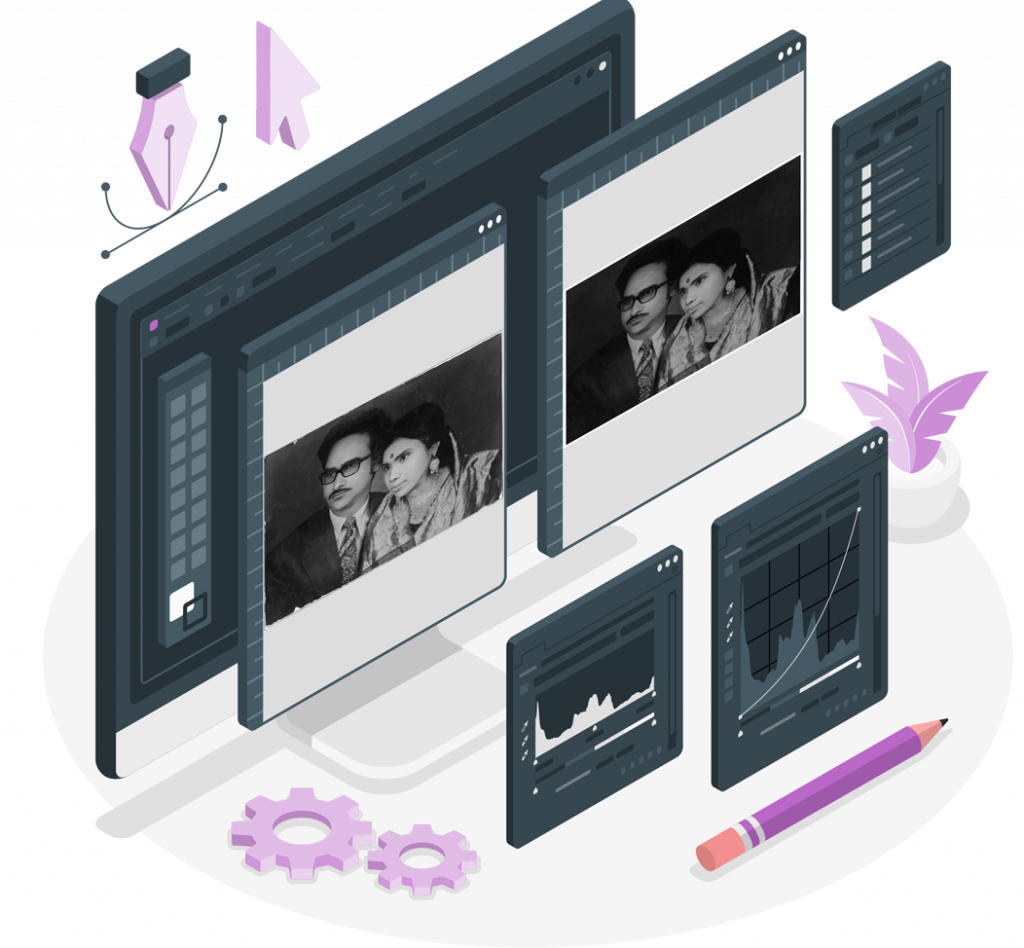 Photo Cloning & Restore
This is a manual process, that involves a skilled Photoshop technician who slowly but surely re-creates the image & its textures, bringing it back to its lost glory.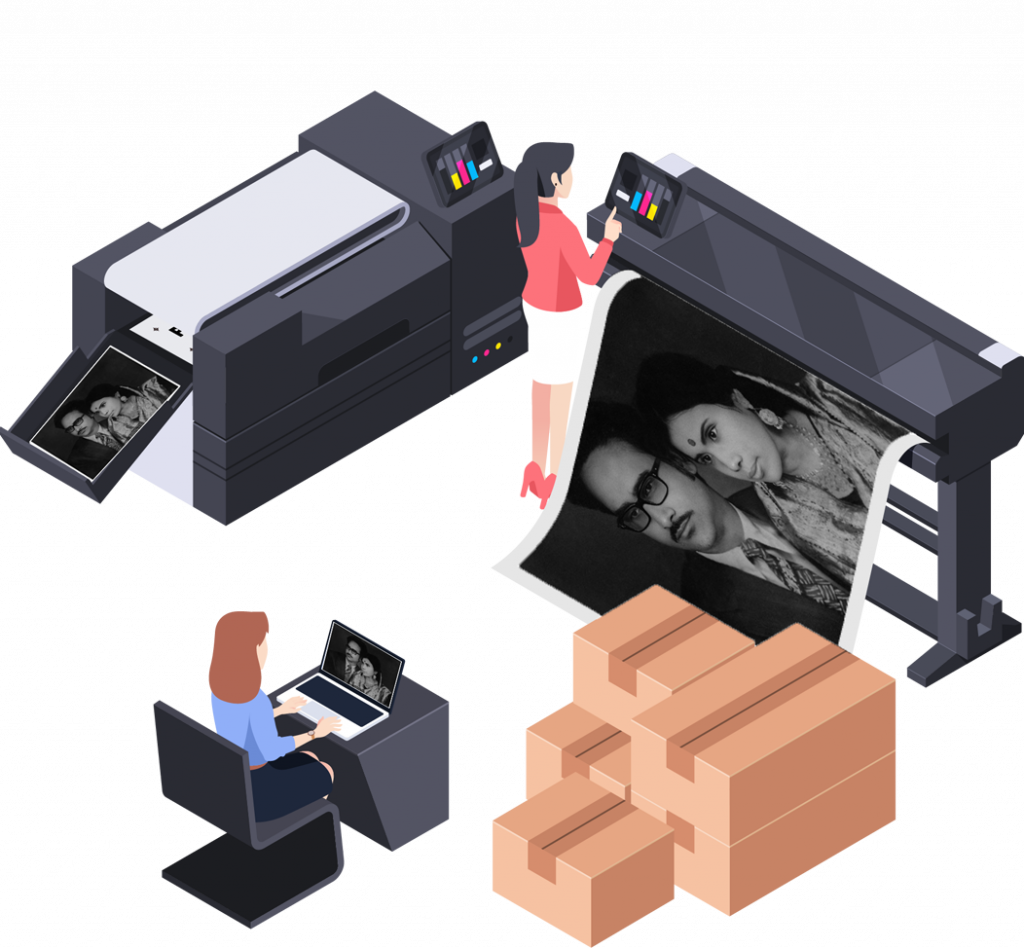 Finishing & Packaging
Frames & borders & in some cases even colors are added & the image is saved as a RAW un-editable TIFF file, which is then delivered digitally to the client via a secured email link. The client downloads the file & gets it printed from a nearby local lab. & then frame it on his wall.
High data rate image scan.
Our powerful scanners scan the image in the highest data rate possible & digitally re-create the old photo.
Retouching
This is a time-consuming process & can take many hours or days per photo. It depends upon the original condition of the picture.
Color Grading
Professional color grading is done via advanced color grading tools to make the image look visually more modern.
Costing
There is no fixed cost to a photo restoration service. Several factors like the size of the original photo print and the amount of image deterioration are considered before giving a quote.
For queries please click on this link.

Photo To Photo Enlargement & Restoration Service In New Delhi & NCR.