Blu ray movie making costs & process explained.
There are two types of blu rays media's. Blu ray Data disk & Blu ray movie disk.
Converting a movie file into a blu ray movie disk requires the movie to be written frame by frame in a writable blank blu ray disk. Where as Blu ray data disk involves movie file folder to be burned directly on the disk.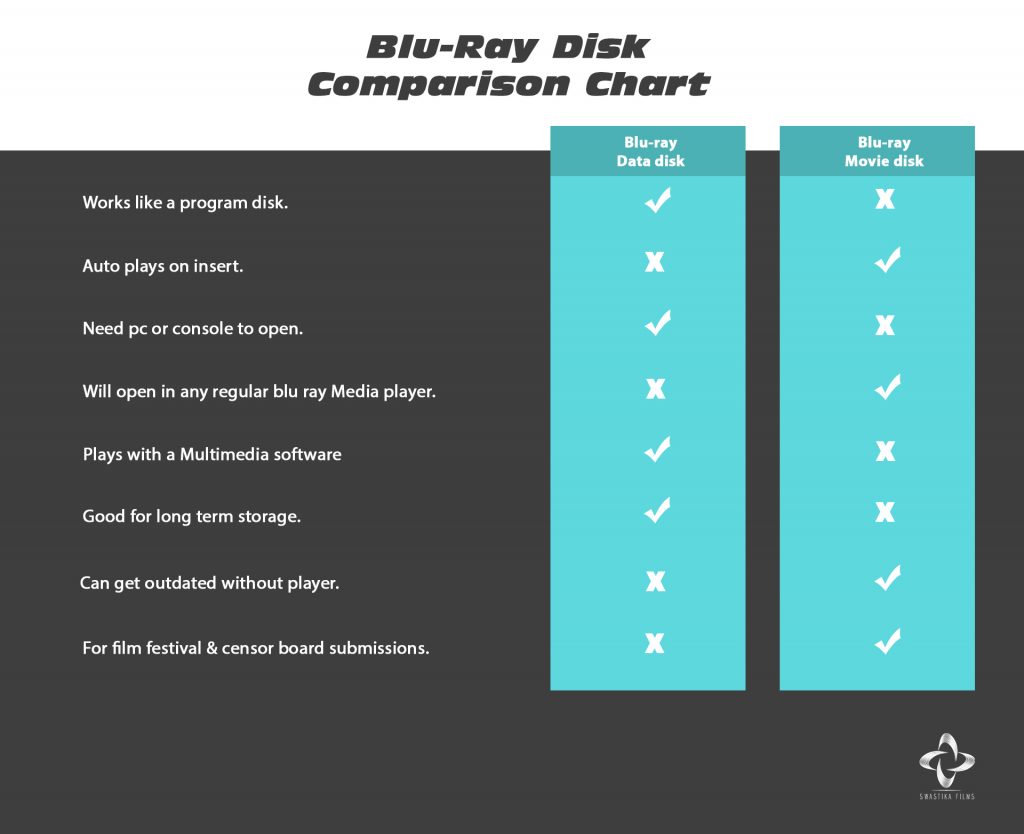 Making blu ray movie disks is a more time-consuming process than creating a blu ray data disk.
Pricing for blu ray movie disk creation explained :
Particulars Each Disk
Full HD file under 2 GB 1,500/-
Full HD file 2-3 GB                   2,000/-
Full HD file 3-5 Gb                        3,000/-
4K Blu ray file 5-10 Gb                                 4,500/-
4K Blu ray file 10-15 Gb 6,000/-
*18% GST applicable on the quote.
Looking to send your film to a film festival as a blu ray movie disk? Get a free quote for blu ray movie authoring right now.
Click to chat with us on WhatsApp
Click below to explore other related service by swastika films.