Remote color grading service workflow explained with costings.
Swastika films, New Delhi is happy to provide remote color grading service to clients' who, are looking to outsource their digital intermediate works to a safe & secure post production facility.
color grading suite with projection system in New Delhi, India.

Professional color grading & digital intermediate studio at Swastika films new delhi.

Da vinci resolve based color grading systems at swastika films.
Swastika films has been providing A+ Color Grading service to the industry for 7 years + now & has been involved in numerous important projects.
Post Covid pandemic, we have developed a simple process for remote color grading.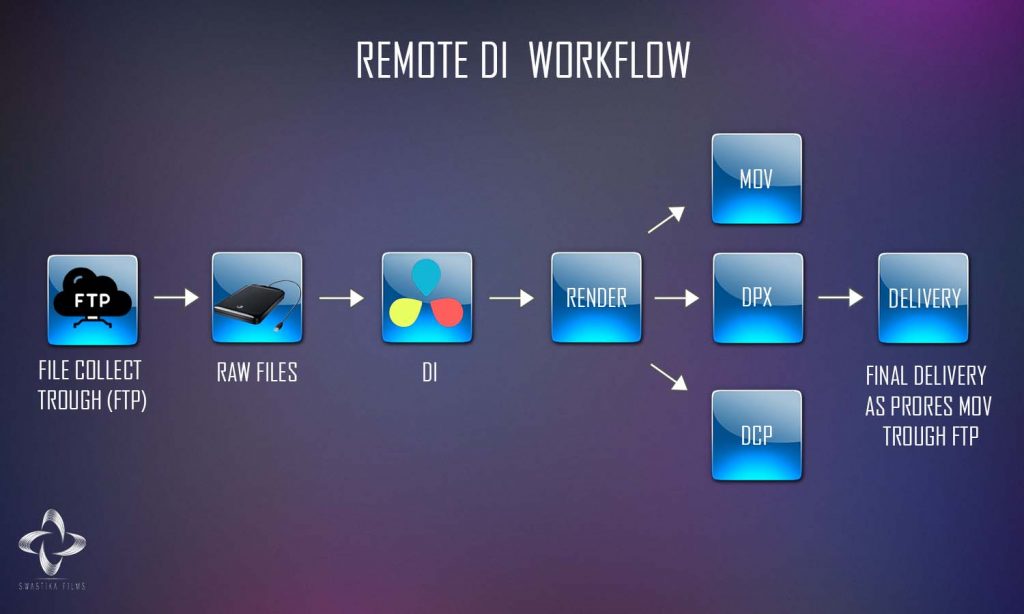 Our process allows filmmakers to collaborate with the colorist remotely & attend the entire session from start to the final exports.
Usually, we charge for color grading service at per hour basis & our per hour rate for remote grading is 2,000/- (exclusive of 18% GST).
If you are looking for a lump sum quotation, it is best you reach to us with a private link to the final edit of your film along with some references & we will be happy to help you with your color grading requirement.
Click on this link to communicate your requirement with us on Watsapp.