Check out Swastika Films old photo restoration service process explained with costing for interested customers.
Swastika films, New Delhi provides best Re-Color & Restoration service for your vintage photographs & priceless memories.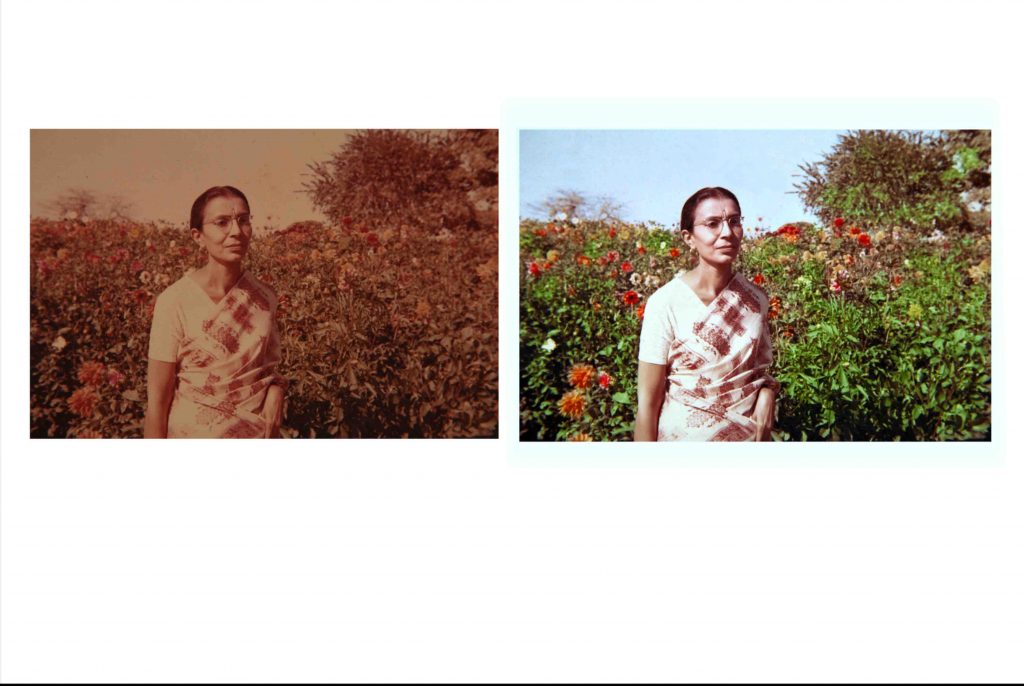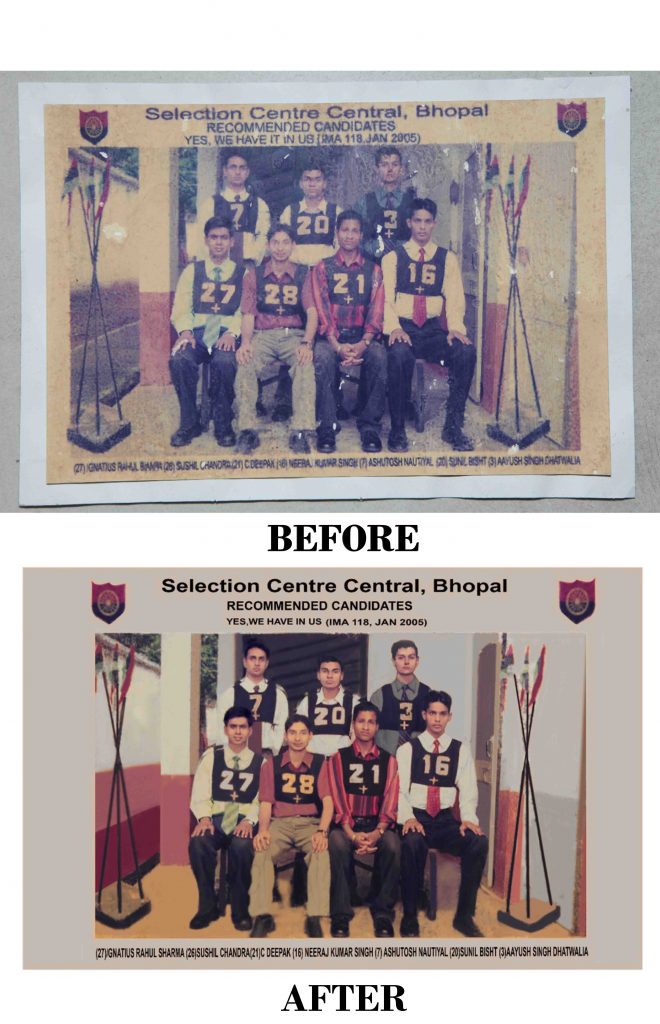 How have we simplified the photo restoration process for our clients.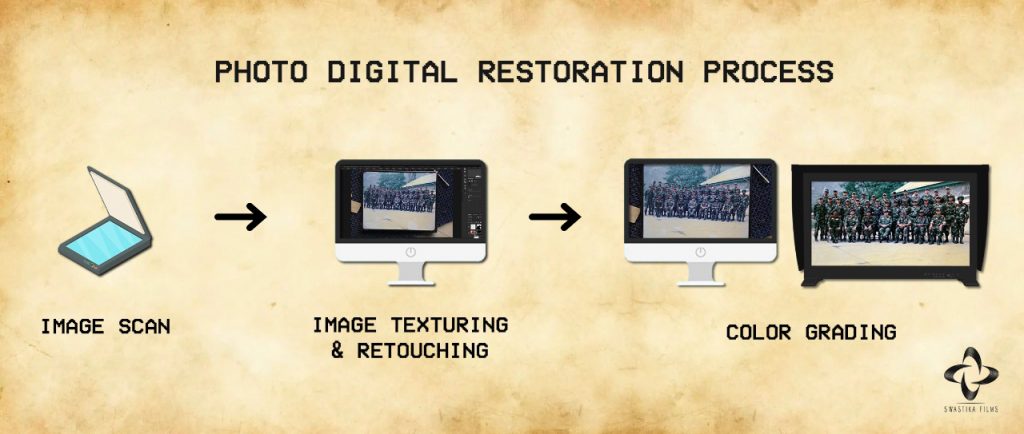 High data rate image scan.
Our powerful scanners scan the image in the highest data rate possible & digitally re-create the old photo.
Retouching
This is a time-consuming process & can take many hours or days per photo. It depends upon the original condition of the picture.
Color Grading
Professional color grading is done via advanced color grading tools to make the image look visually more modern.
Costing
There is no fixed cost to a photo restoration service. Several factors like size of the original photo print, the amount of image deterioration are considered before giving a quote.